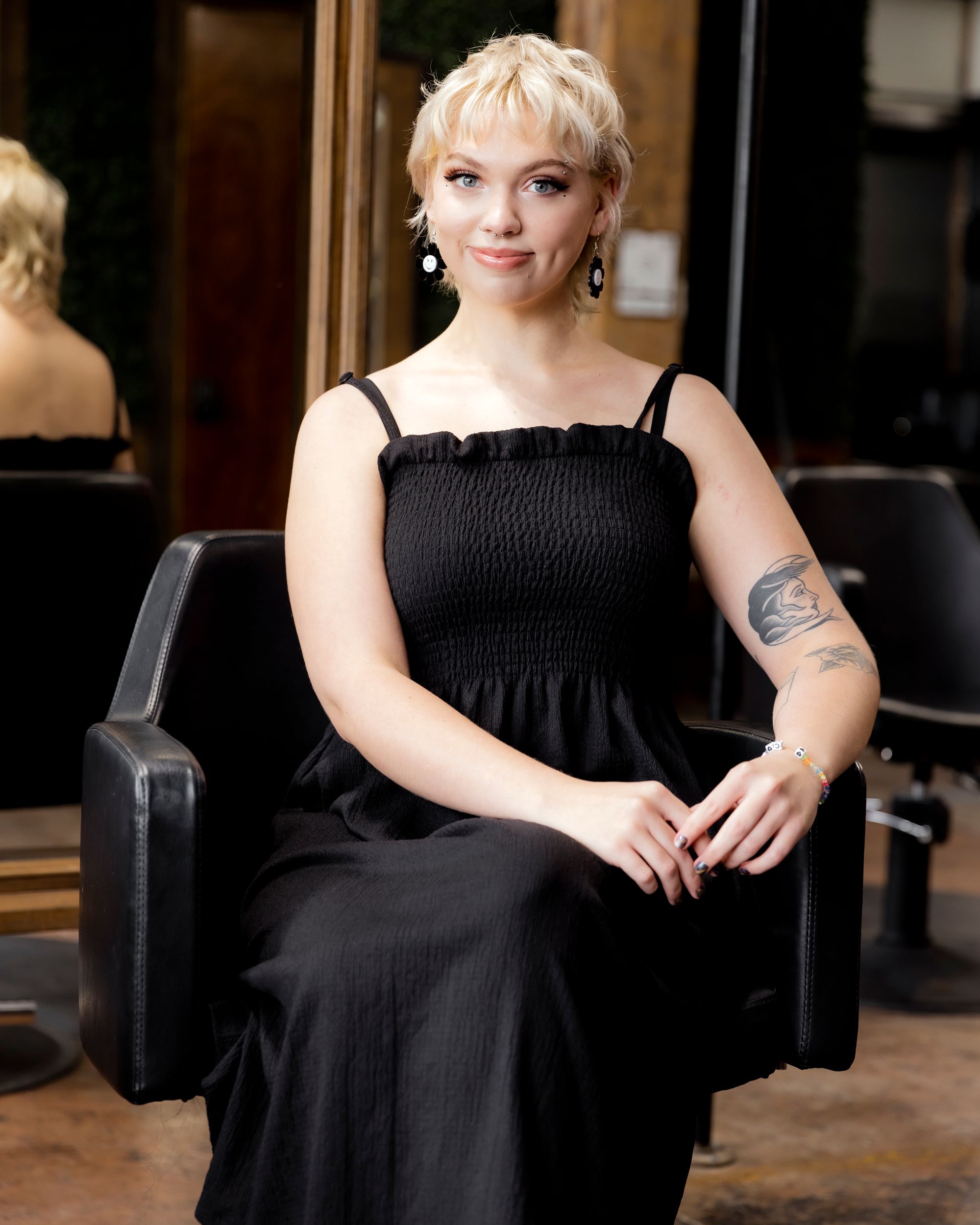 Katelyn Rankin
Stylist
What is your dream vacation? I would love to go to Ireland, but I love anywhere with a beach!
What do you like to do in your free time? I love to cook, and I always look forward to hanging out with my friends and family. I also frequently go for a swim or go out on the Brazos River and kayak. I enjoy painting as well and strive to use creativity as a means to de-stress.
What gets you up in the morning? The love I have for the people around me who want to see me succeed is what keeps me going. I am also a cat mom to the best kitty, Rey, so I must be able to support his need for toys!
Why did you choose this career? My favorite part of any video game has always been the bit where you get to customize your character. I and a "people person" and hold the belief system that EVERYONE has a right to feel confident. I believe it's so much more than just "hair," it's about helping people explore new ways to express themselves through their look.
Why do you love your guests? My guests invest their trust and their time into my skillset and for that I am so grateful! I love meeting new people and having the privilege of hearing their stories. I strive for my guests to feel safe in my chair, and to be able to escape from their day-to-day stress.
What is a fun fact about you? I love music of all kinds, but my favorite genre is metal. I have seen Tool, Deftones and Metallica in concert.